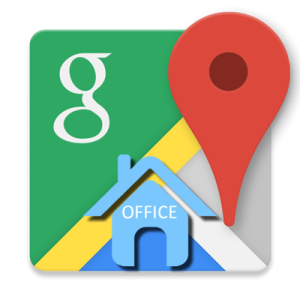 This time last year, it was announced that a record breaking 4.2 million people in the UK were working from home. This figure is set to continue rising year on year. Granted, a significant proportion of those 4.2 million people will have been working for a company, but just from home. However, there will be hundreds of thousands, if not millions of people that fall into that category, who are self-employed and have their registered business address as their home address. If you're one of these people then the question is, will your business address have any impact on your perspective customers' buying decision? In the case of the vast majority of businesses out there, the answer will be yes, it will have an impact on their decision as to whether or not to buy from you.
Maybe 20 years ago this wouldn't have been the case, but now with the power of Google, people can shop around more easily and be even nosier when it comes to finding out about your business. It takes a matter of seconds to drop an address into Google maps to pinpoint your company's exact location. So if you are quite a new business and you're testing the waters in your market, the likelihood is that your perspective customers are going to want to find out as much as possible about you, including where you are based. This is why it is essential to have a strong and positive company image, especially in this day of age. Just think, if one of your target customers found yourselves and another company offering virtually exactly the same service, but the other company had their registered business address in the town centre, whilst yours was showing up in the middle of a housing estate a couple of miles out of town (in other words, your house), then I think we all know which one the customer is more likely to choose. At this point most of you are thinking, "yes well that's all well and good but being a sole trader, I simply wouldn't be able to afford the overheads that would be incurred with a physical office/store!" But that doesn't have to be the case…
Just because having your own office space in a business centre, or your own store in the town centre will work out too expensive, that doesn't mean that you can't promote your company's image through another means. In case if you are unfamiliar with the concept of a Virtual Office, they essentially have the main perks of real physical offices, just without the extortionate overheads. Registered business address, mail handling and forwarding, phone answering services are just a few of the benefits that Virtual Offices have to offer. All for a fraction of the price you would be looking at for physical office space. So you need to ask yourself, what is your company image worth? Are you content with losing the odd few customers here and there just because you are unable to give off the trustworthy company image that people look for, or are you willing to spend as little as £10 a month on a Virtual Office package that would give your business the professional image that it deserves?
At Venture Offices, we offer a range of Virtual Office packages. Whether you are a startup looking to give off that professional company image, or a small growing business that needs support dealing with an increasing amount of customer enquiries, we have a virtual office package with you in mind. Take a look at what Virtual Office packages we have to offer.
Alternatively, if you would like to have a chat with a member of our team to find out more about how a virtual office package could be the solution to boosting your company's image then please don't hesitate in getting in touch on 01205 809 222.