There are no end of businesses out there offering virtual office packages. However, there are very few that offer the kind of services that Venture Offices do. 
Affordable Quality
If you are looking to take out a virtual office package then it's highly likely that you are either a growing small business or a startup. For businesses that fall into either of these categories, looking for ways to keep outgoings as small as possible has got to be a priority.
With Venture Offices, the saying 'you get what you pay for' goes out the window. We have made our virtual office packages some of the cheapest on the market. But just because you would be paying very low prices, don't for one moment think that will mean that you will be getting poor service in return. We strive to help other businesses to grow. By offering these affordable virtual office solutions, we can provide you with the appearance and support you need to go from just being a business to being a successful business.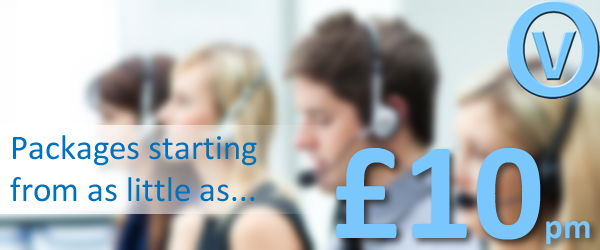 Professionally Informal
At Venture Offices, we have a team of friendly, highly skilled employees that are available 9-5 Monday to Friday. When you call Venture Offices to have a chat with one of the members of our team, you will see that we aren't just a team full of monotone, to-the-script average joes from a call centre. We will actually have a conversation with you just like a normal human being.
Likewise, if you were to take advantage of our call answering and message forwarding services, that very same friendly and professional team would take calls in your company name. Because we appreciate that every business is different, we will ask you specify to us exactly what your requirements are for answering your company's calls. So, whilst a call for a self-employed hairdresser might need to be answered in a certain way, a call of a similar nature, but for a graphics design company, might need to be answered completely differently. This brings us nicely onto…
Flexibility
We offer three virtual office packages, in the form of our Bronze, Silver and Gold packages. Just pick the package that gives you the services you need. Whether you are just looking for a telephone number and a registered business address, or a call answering and message forwarding service, we can help you.
Our flexible virtual office packages make our services available to any business across the country. For instance, if you were based in London and looking for a virtual office package, but just didn't want to pay the top end prices, nor did you want to have the registered business address in Boston. Then you could build your own package whereby we could answer calls for your business here in Lincolnshire, even though the calls you are receiving are on a London number.
If you are still unsure who to choose for your virtual office solution, please get in touch! 
You can either give us a call on 01205 809 222 or by requesting a call back below. We look forward to helping your business grow!
Please submit your details below to receive a call back within one working day.
[Contact_Form_Builder id="3″]