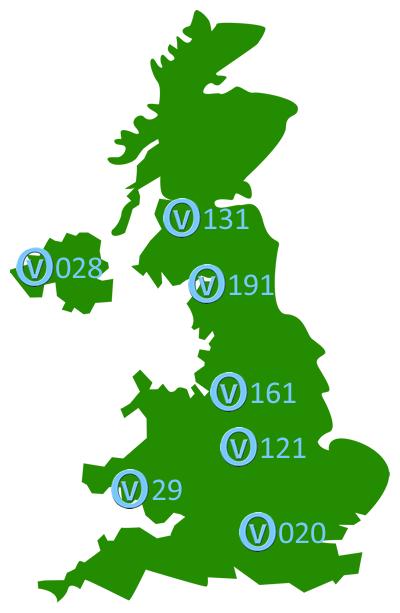 At Venture Offices we have thousands of phone numbers with an area code of your choice. This means that you don't have to be based in London to have a London number. Likewise, you don't have to be based in Manchester to have a Manchester number, and so on…
How would my business benefit from a new number?
Growing
If your business is growing, then it must be doing something right. So why not show your target audience that? By adding a new telephone number, you can show all of your prospective customers that your business is expanding and looking to carry on doing so. This also gives off the impression that there is a high demand for the product/service you are offering.
Local
It's also common knowledge that the vast majority of consumers prefer to use local businesses as opposed to larger money-motivated organisations. Having a new number, with a new area code, increases the size of the 'local' market you can target. So, just because you're based in Newcastle upon Tyne, it doesn't mean that you can't directly advertise your products/services in London with a London number.
How does it work?
It's probably a lot simpler than you think. We will talk you through it in 5 steps:
Step 1 – Firstly, you will just need to decide whether you would like to pay monthly or annually for your new telephone number on the payment options page.
Step 2 – Once you have established your payment option you will need to proceed to the checkout.
Step 3 – On the checkout page, you will find an additional information box. Here, you will need to specify which town or city you would like your telephone number for.
Step 4 – Upon receiving payment for the number, we will contact you within 1 working day with a list of available telephone numbers with your chosen area code.
Step 5 – Finally, after you have notified us on which number is the one for your business, we will have your number live within a few hours! From this point onwards, any phone calls to your chosen number will be redirected to your current line.

If you would like to find out more about our telephone numbers before going ahead with your payment, please don't hesitate in either giving us a call, or sending over an email and we will get back to you as soon as we possibly can. 
01205 809 222
info@ventureoffices.co.uk