If you are looking into getting a Virtual Office package and want to find the one that's right for you, then hopefully this will help you to establish whether our Business Starter package is the one for you.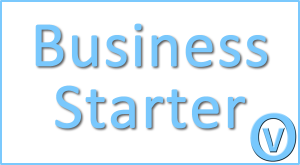 Is the Business Starter package suitable for me?
Our best value-for-money virtual office package is aimed at very small businesses, right down to sole-traders. When you have your own business or if you're part of a very small business, you will find that you don't have a specific role. You could be the business manager, business administrator and marketing manager at the same time. If this sounds like you, then you are looking at the package for you.
What do I get in my Business Starter package?
Below are all of the benefits you would gain from taking out a Business Starter Virtual Office package with Venture Offices:
Your company name displayed in our building
Registered Business address
Postal address
Mail handling
(outgoing mail subject to additional charges)
Preferential use of Hot desk facility with 20% discount
Company name and details listed on this website
Link to your own website
(great for your page rank and if applicable)
How would this benefit my business?
There are several ways in which this can help your business to grow. First and foremost, if you are a sole-trader then it is likely that your registered business address is the same as your home address. This package gives you a physical presence in the heart of Boston marketplace. You will also be able to meet new and existing clients at your new registered business address using our meeting room.
Not to mention the extra traffic that we could generate to your business with having your company details and web address on our website. This will also help you to develop the Search Engine Optimisation (SEO) on your website. In case you're thinking 'what on earth is SEO?' All you need to know is; good SEO means Google will boost you in their rankings, which in turn means more people will find your website.
Where do I go from here?
You have four options. You can either:
Call us on 01205 809 222 and we should be able to answer any questions or queries you may have.