Who are we to tell you what you want? It works much better if you tell us what you want and then we can go from there. Sound good?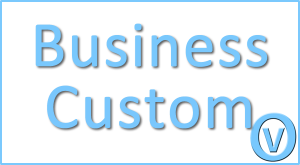 Our Business Custom option allows you to select exactly what you do or don't want. Meaning, you can completely tailor your virtual office package to your company's needs.
Please fill in the form below to let us know exactly what your requirements are and we will be in touch within one working day with all the information regarding costs and payment plans that you could possibly need.